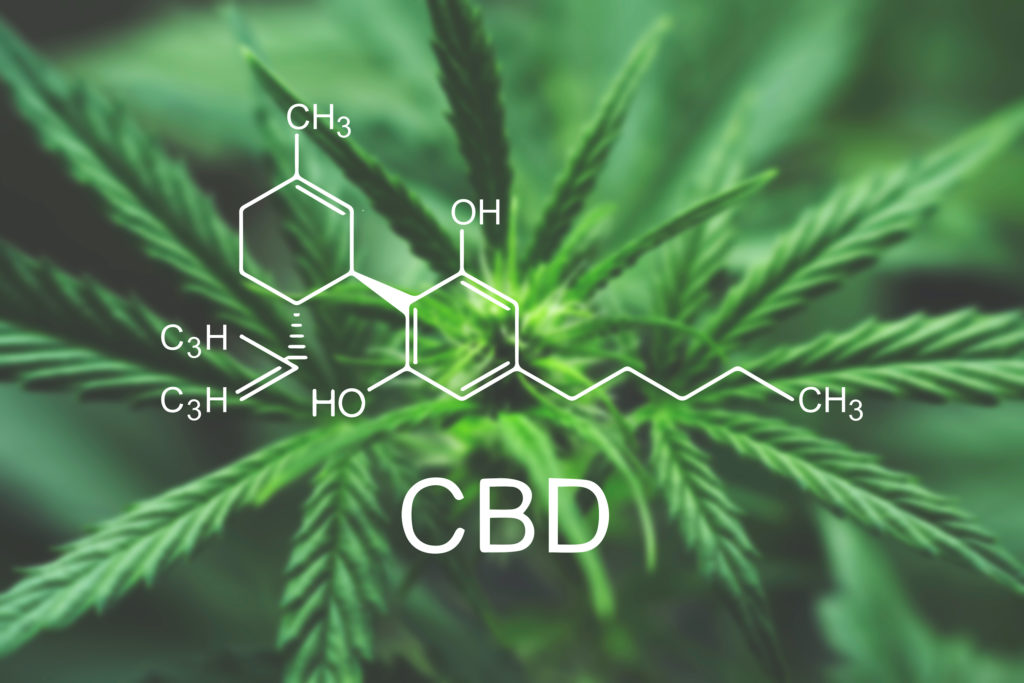 Everywhere you look, the infamous acronym "CBD" has plastered itself. From head shops and headlines to the shelves of grocery stores and gas stations alike, you can't seem to turn your head without locking eyes with the cannabinoid.
Cannabidiol (CBD) is one of the many compounds found in cannabis plants. More specifically, it's a non-psychoactive cannabinoid that's gained traction for its anti-inflammatory, pain-relieving, anti-anxiety, and anti-tumor properties. "Non-psychoactive" means you can enjoy hemp-derived products without experiencing the typical "high" associated with cannabis use.
Despite being one of the most well-researched cannabinoids, there's still so much more for us to learn about CBD. Why does it work? How does CBD exert its effects on the body?
The Science Behind CBD: What We Know Thus Far
CBD Doesn't Bind to Endocannabinoid Receptors
Every mammal — cats, dogs, and humans alike — has a unique endocannabinoid system. Although it has "cannabinoid" in the name, the functions of the ECS go far beyond metabolizing cannabis.
The ECS plays an important role in homeostasis, memory, social behaviors, and the brain reward system. It also has a deep-rooted history in our ancestors, as experts believe it evolved simultaneously alongside the nervous system in mammals.
However, unlike THC and THCV, CBD doesn't strongly bind to ECS receptors. Therefore, it must exert its effects through another route.
CBD Affects Serotonin
Known as the mood regulation hormone, serotonin is implicated in many different physiological and psychological health conditions, including depression, anxiety, sleep disorders, digestive issues, and migraines, among others.
While CBD may not bind to ECS receptors, CBD does bind to one of the 15 serotonin receptors — namely, 5-HT1A. 5-HT1A is a serotonin receptor implicated in blood pressure and heart rate regulation. They are also found in parts of the brain associated with emotional regulation, cognition, and memory.
CBD Affects TRP Channels
Transient receptor potential (TRP) channels affect temperature, pH, smell, taste, vision, and pain perception by mediating neural signals. These channels are found on the outermost layers of cells.
There are an array of different TRP channel types, and CBD appears to affect several of them. Some researchers believe this is how CBD may exhibit its anti-inflammatory properties.
CBD Has Antioxidant Properties
Studies show CBD can directly and indirectly reduce harmful oxidative conditions — giving it antioxidant properties.
Antioxidants help protect your body from free radicals, which are unstable atoms. Free radicals can ruin the structure of your cells. As these damages accumulate with age, they are linked to the development of cancer and anti-inflammatory diseases.
While x-rays, cigarette smoke, and air pollutants can increase free radicals, they're also released naturally by your body's metabolic processes. Having a diet rich in antioxidants provides a vital balance between free radical generation and their damaging effects.
In addition to consuming foods rich in antioxidants, you can add more CBD to your diet through:
Tinctures: You can place a few drops from a hemp-derived CBD tincture under your tongue, into your tea, and/or on your food.
Capsules: CBD is also available in the form of a capsule, which you can take throughout the day as needed.
Gummies: Again, you could take CBD in the form of a gummy as needed.
"Decarb": You can also "decarb" hemp flower by baking it in the oven for 25 to 30 minutes at 230°F. Baking the hemp flower in the oven activates the cannabinoids, making them bioavailable when you ingest the flower as a garnish over food.
CBD Can Reduce the Side Effects of THC
Feeling paranoid after eating some edibles? Here, take some CBD. Research shows CBD can reduce THC-induced paranoia and memory impairments! Not only does CBD have anxiety-relieving properties, but there may also be a chemical explanation behind CBD's ability to decrease the intensity of THC.
Many experts believe CBD can balance out the side effects of cannabis by preventing THC from fully binding to endocannabinoid receptors. This theory is still under the microscope, but studies thus far have demonstrated significant changes in how your brain processes THC when taken with CBD.
These changes suggest it isn't just CBD's anxiolytic properties that reduce THC-induced paranoia — it seems very likely that a chemical mechanism is at play, as well.
Patients Prefer CBD for Pain Relief
In a study on 97 individuals who have used opioids for pain relief for over a year, 53 percent were able to reduce or eliminate their opioid use eight weeks after adding full-extract CBD soft gels to their treatment regimen. 94 percent reported improvements in their quality of life. Many also reported improved sleep quality and reduced pain intensity.
The Mystery Behind CBD
Time and time again, science has supported the efficacy of CBD products for reducing inflammation, anxiety, and pain, among other ailments. In other words, we know that it works — but why? That's the big question.
Although other cannabinoids demonstrate clear effects on the endocannabinoid system, CBD doesn't. That means another mechanism must be at play here.
As mentioned above, the interactions between CBD and TRP channels may explain CBD's anti-inflammatory properties. One of the channels it interacts with — TRPV1 — is currently being explored for its pain-relieving effects.
Other experts theorize that CBD has more of an indirect role in the endocannabinoid system. Rather than directly binding to ECS receptors, it's believed CBD prevents the reuptake of endocannabinoids. These are cannabinoids that are naturally produced by your body.
Preventing endocannabinoid reuptake allows them to stay in your body longer. Think of it like passing spaghetti through a strainer — CBD is the "strainer" that may prevent the endocannabinoid "spaghetti" from going down the drain while pouring the water out of the pot.
Endocannabinoids have their own essential roles in regulating physiological health, as well. Thus, there is a therapeutic value for essentially keeping them in the body longer. For example, if an individual has a dysregulated endocannabinoid system, CBD might be rebalancing it (therefore alleviating the side effects caused by this imbalance).
In any case, more research is needed before we can say for sure which theory is correct — or whether it's a combination of these hypotheses, or something else altogether.
Key Takeaways on CBD
Hemp-derived CBD products have taken the world by storm since the passage of the 2018 Farm Bill. Over the last decade, the non-psychoactive cannabinoid has become an everyday staple in passing conversation, buzz-worthy articles, and research labs across the country.
Yet, despite everything we do know about CBD — ranging from its anti-inflammatory properties to its efficacy as a pain reliever — there's still so much to learn. The actions behind this cannabinoid remain elusive, but its efficacy is clear.
Based on the research thus far, we know:
CBD doesn't bind to the CB1 and CB2 receptors of the endocannabinoid system.
CBD affects serotonin receptor 5-HT1A, which is associated with blood pressure, heart rate, and emotional regulation.
CBD interacts with several TRP channels, prompting many experts to believe this interaction is behind the cannabinoid's anti-inflammatory effects.
CBD has antioxidant properties.
CBD can reduce the negative side effects associated with THC, including paranoia and memory impairments.
According to several quantitative clinical studies, patients reportedly prefer CBD over opioids for pain relief.